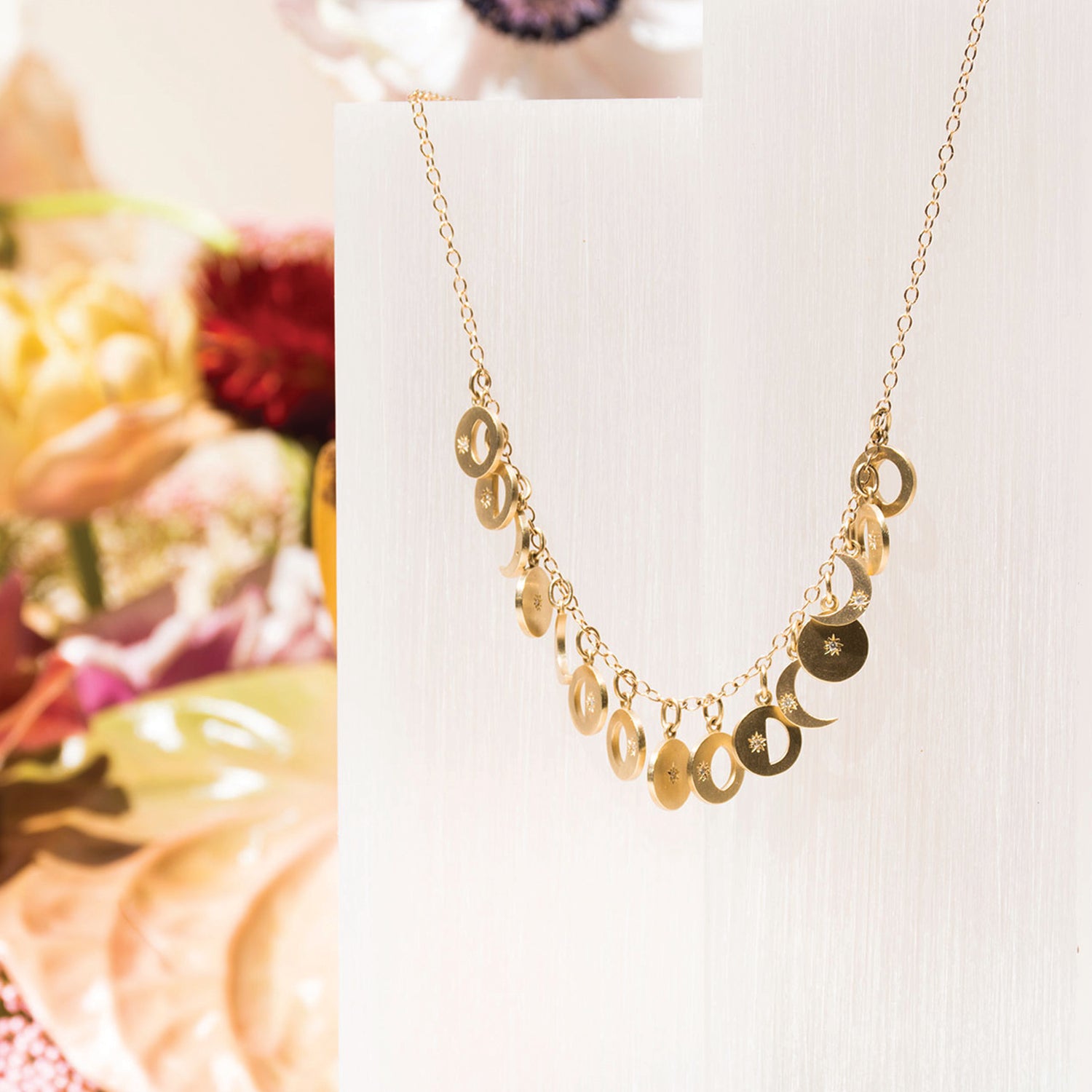 PHASES OF THE MOON
Inspired by the cycle and shapes of the moon, our Phases of the Moon pieces can mark where the lunar sky was on a special date or simply admired for the glittering diamond and gem dusted silhouettes.
MOON PHASES
People born under a New Moon are motivated, enthusiastic souls in search of new beginnings. When their energy is directed, they're able to dream of big ideas and creative solutions.

People born under a First Quarter Moon are confident in their abilities and sense of self. When facing a challenge, this person moves forward with assurance and clarity.

People born under a Waxing Gibbous Moon are logical and grounded thinkers and communicators. People born under this moon tend to perfect their craft, but may become weighed down by perfectionism.

Like the sliver of light peeking out from the darkness, people born under a Waxing Crescent are assertive and courageous. People born under this moon are joyful and curious.

Like the light bouncing off the fully illuminated moon, people born under a full moon are dynamic and engaging raconteurs.

People born under a Last Quarter Moon are discerning and have an ability to deconstruct a situation, person, or new surroundings with skill.

People born under a Waning Gibbous Moon are thoughtful, wise, and contemplative. Although this person may have the demeanor of a sage, they should take care to consider the ideas of others.

People born under a Waning Crescent Moon are contemplative and insightful people. This person has a natural inclination to seek time alone to reflect and connect to their source of energy.